INDIAN HEAD MASSAGE IN LONDON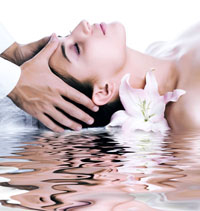 INDIAN HEAD MASSAGE LONDON - SPECIAL OFFER AS AN ANTIDOTE TO STRESS
Holistic therapies such as Indian Head Massage can help clients to manage their stress as they provide a period of time away from everyday stress in order
to relax and regain a sense of physical and emotional balance. A combination of relaxation and holistic therapy programme can relieve tension
and stress and allow the body energies to flow more freely. When the body reaches a state of relaxation tense muscles start to unknot, blood pressure starts to lower, breathing becomes more regular and deeper, and the mind drifts into a state of passive awareness. Indian Head Massage is particularly effective as an antidote to stress as it relaxes and revitalises the mind and body, and can help with anxiety, tension and many stress - related conditions.
INDIAN HEAD MASSAGE LONDON - SPECIAL OFFER AS A COUNTERBALANCE TO STRESS IN THE WORKPLACE
Many companies and individuals are now aware of the cost negative stress can have on their company and their staff. Staff illness can lead to reduced productivity and increased pressure being placed on other individuals, leading to low morale and high staff turnover. Frequent complaints of work - related stress include the following:
"my neck and shoulders ache constantly from using the phone all day"
"I frequently suffer from headaches at work and feel under pressure all the time meet tight deadlines"
"I feel stressed - out and tired before I even start work and am too exhausted to enjoy a social life"
Comments like those above sound all too familiar to those suffering from the negative effects of stress at work, who could benefit from stress reduction techniques.
THE BENEFITS OF INDIAN HEAD MASSAGE LONDON TO ORGANISATIONS AND INDIVIDUALS ARE THAT IT HELPS TO:
- increase staff morale by alleviating depression and anxiety
- relieve stress and muscular tension
- relieve headaches, neck and back ache
- relieve mental and physical strain
- improve concentration levels, memory and mental alertness
- increase energy levels to improve productivity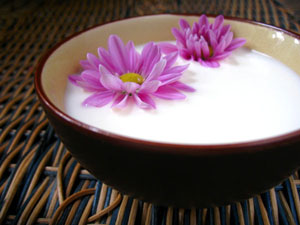 List of areas covered:

Massage Central London: Bayswater, Belgravia, Chelsea, Green Park, Holland Park, Holborn, Hyde Park, Knightsbridge, Maida Vale, Mayfair, Pimlico, Queen's Park, St. John's Wood, Soho, and Westminster


Massage North London: Camden, Euston, Finchley, Hampstead, Highgate, Kentish Town, Kings Cross, Islington, Maida Vale, Stoke Newington, St. Pancras and Wembley


Massage South London: Brixton, Brockley, Beckenham, Bromley, Bexley, Balham, Clapham Junction,Clapham North, Clapham South, Clapham, Catford, Carshalton, Croydon, Denmark Hill, East Dulwich, West Dulwich, Dulwich Village, Earsfield, Dulwich, Earsfield, Forest Hill, Greenwich, Herne Hill, Lambeth, Lewisham, London Bridge, New Cross Peckham, Penge, Purley, Streatham, the South Bank, Southwark, Tooting, Tulse Hill, Wandsworth and Wimbledon


Massage West London: Acton, Brentford, Chiswick, Ealing, Fulham, Hammersmith, Hampton, Isleworth, Kew, Kingston, Putney, Richmond, Teddington
and Twickenham


Massage East London: Beckton, Bethnal Green, Bow, Docklands Shoreditch, Forest Gate, Mile End, Leyton, Whitechapel, West Ham, Walthamstow and Stratford